MA Fine Art
TWarehouse Residency and Exhibition
A 6 week residency at Tobacco Dock Warehouse initiated by MAFA students and developed by the TWarehouse Collective of cross-MA and PhD students and staff, culminating in an exhibition and public events.
Students
Hannah Booth
(Printmaking Staff)
–
Abbie Bradshaw
(MA Fine Art)
–
Joshua Cook
(MA Fine Art)
–
Mary Hennessy Jones
(MA Fine Art)
–
Tom Hyatt
(Doctoral student)

Rachel Kersh
(MA Exhibition Studies)
–
Vincent Quirk
(MA Fine Art)
–
Gabriela Saenger Silva
(Doctoral student)
–
Emma Summerscales
(MA Fashion)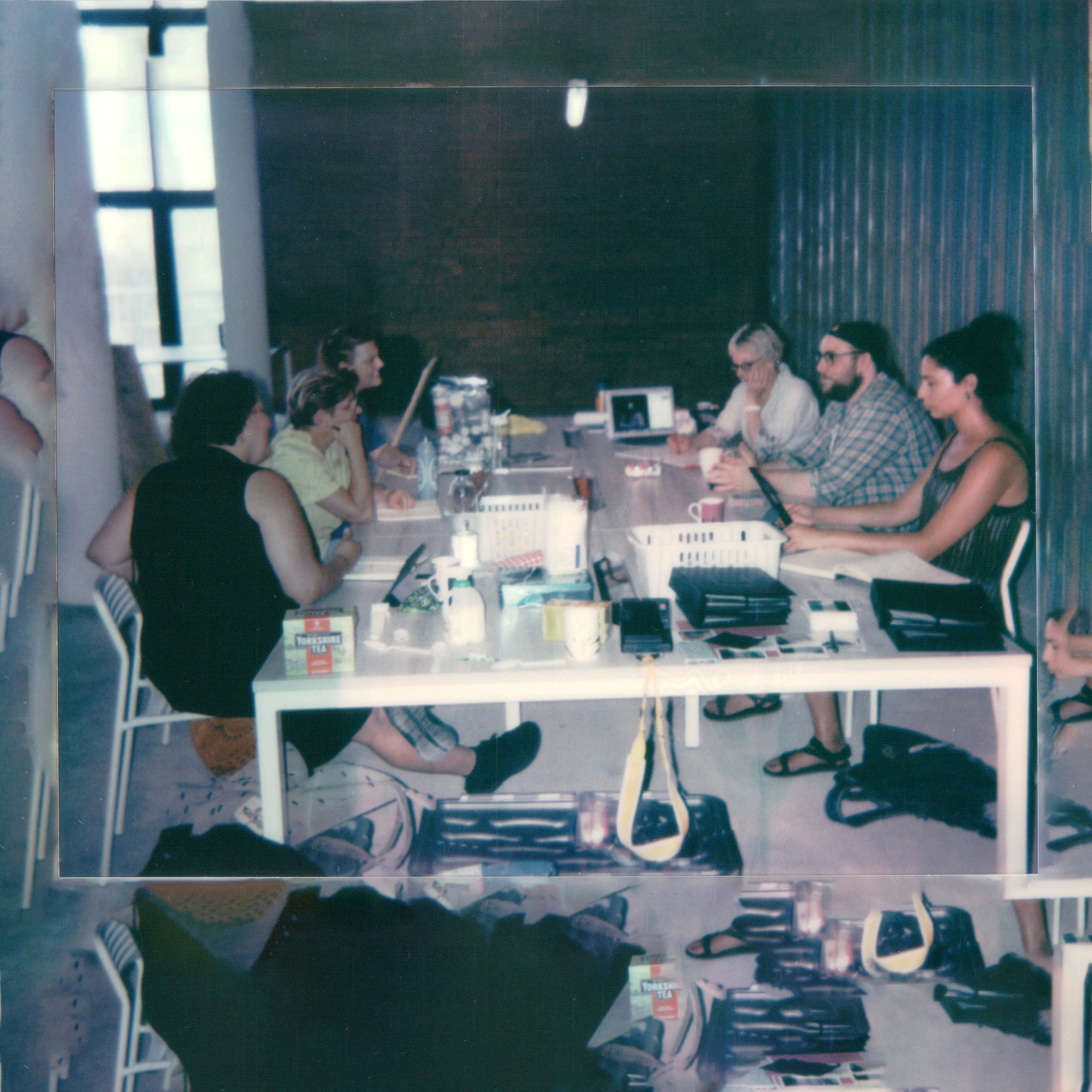 Residency at work, TWarehouse, Tobacco Dock, August 2021. Photo: Modified Polaroid by Josh Cook.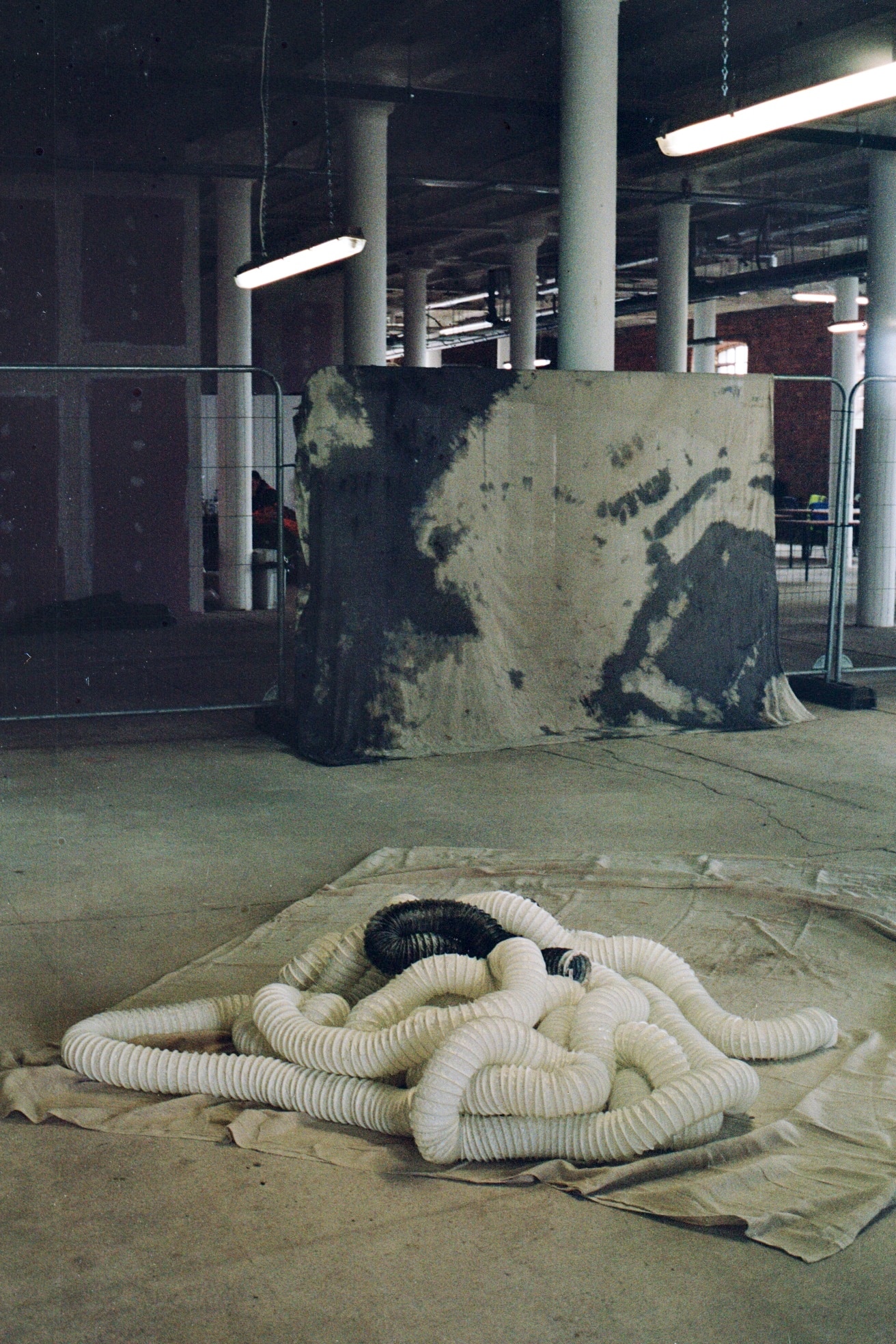 VincentI Quirk. Work in progress. TWarehouse Residency. Photo: 35mm analogue print by Josh Cook.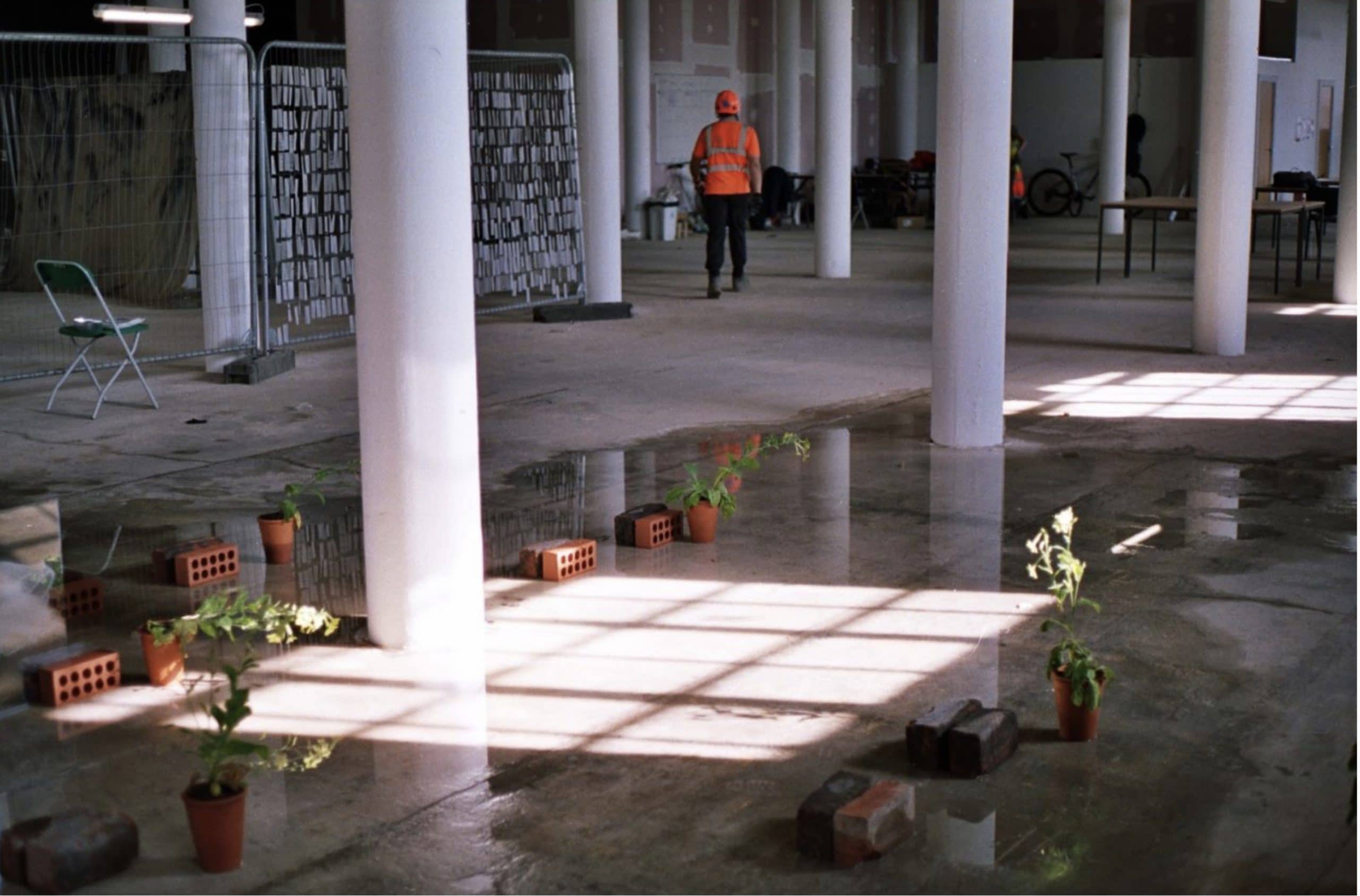 Mary Hennessy: installation, TWarehouse Residency. Photo: Digital image by Josh Cook.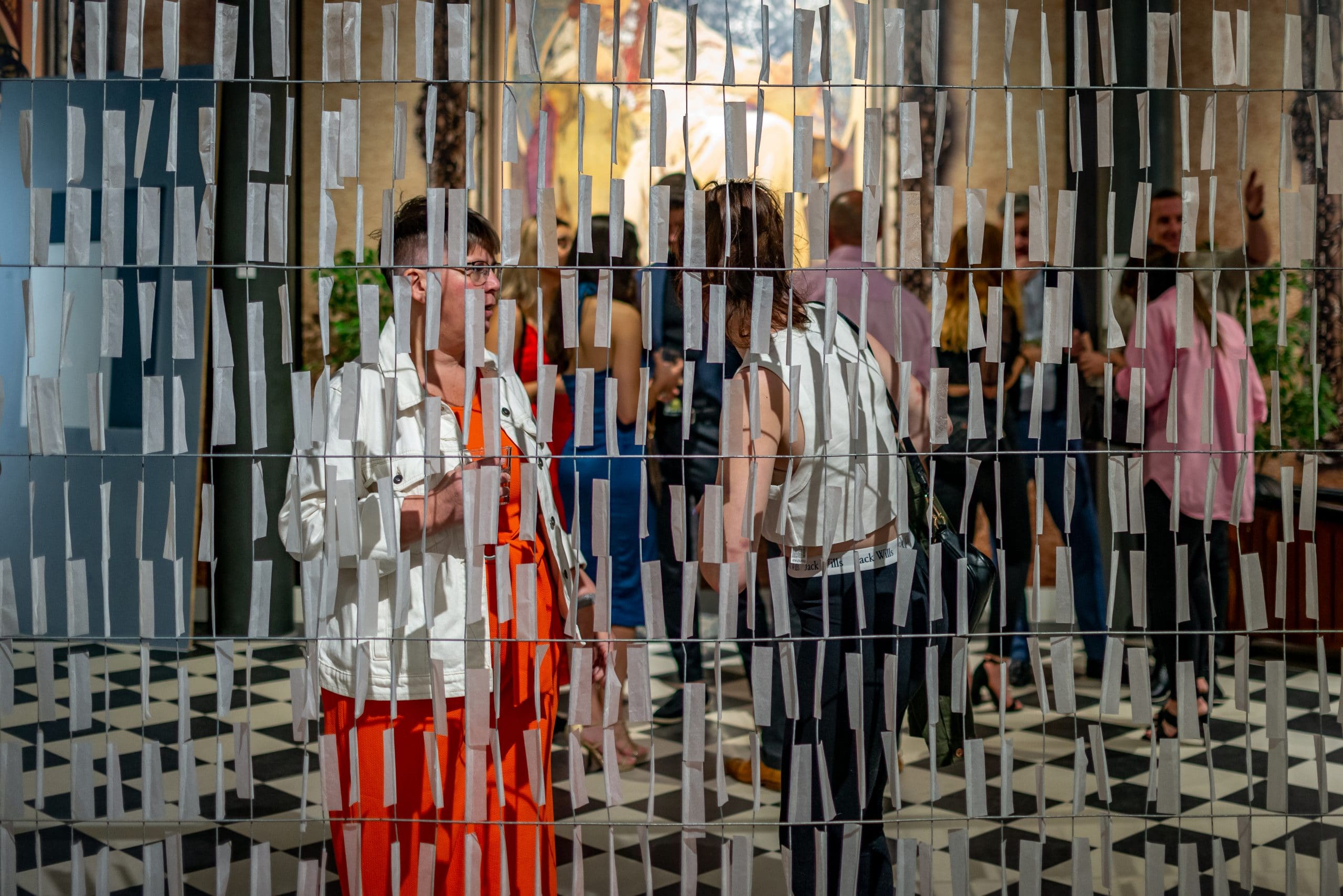 TWarehouse Exhibition Opening Event. Installation: Mary Hennessy.

TWarehouse Opening Event, 8th October 2021.
TWarehouse was initiated by LSAD MA Fine Art students and involved artists, curators, and researchers, as the TWarehouse Collective. During a six week residency period they developed new work at the mighty Tobacco Warehouse in Stanley Dock, the largest brick warehouse in the world. 
They were inspired by the building, celebrating its heritage and cultural significance, using information about its history and materials found during the its current redevelopment into luxury apartments. Works spanned multiple disciplines including film, fashion, painting, drawing, performance and multi-sensory pieces. 
You can read more about the project by viewing the exhibition catalogue here: